ÖZGÜR SALUR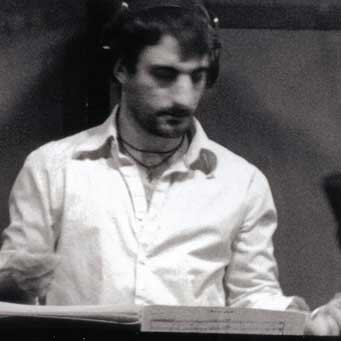 In 1987 Özgür Salur began his primary school education and simultaneously began his piano education at the Istanbul University State Conservatoire. In 1992, he began his middle school education at the Istanbul School for Boys and started learning the guitar. In 1998 his school band entered the Milliyet High School Music Competition and they won the first place. In 1999 during high school he travelled to Pennsylvania as an exchange student, and joined the school band and they ended up coming second in the West Side music competition. In 2000 he was selected and played guitar for a jazz band formed from the students selected from schools around Pennsylvania. In 2002 he entered Berklee College of Music to study Contemporary Writing & Production, and in 2003 he was accepted into Berklee's very limited entrance Music Production & Engineering department and continued his studies in both fields, as a double major.
Between the years 2003 to 2005 he assisted in recording and mixing for other departments in Berklee. He worked as the tonmeister for concerts such as Dr. Mehmet Ali Sanlıkol "A Heritage of Our Time – The Continuation of Ottoman Music" and "Anadolu Rock/Pop. He was taught arrangement by Grammy award winner Richard Evans, sound design, mixing and sound technique by Oscar award winner Jess Largent, jingle writing, synchronising image and sound, big and small orchestral arrangement, advanced mixing and mastering from Michael Farquharson and has worked with names like Kurt Biederwolf, Jerry Gates, Jon Aldrich, Mark Wessel, Bill Elliott, Danny Morris, Randy Felts and Ben Newhouse. He also took part in workshops with Michel Camilo, Pat Metheny, Gary Chang, BT, Joe Lovano, Gary Burton, Victor Wooten, DJ Gomi, George Massenburg, Tony Maserati, Bob Katz and Bob Ludwig.
In 2005, he graduated from Berklee in just under three years with top marks. His own composition "Özgür's Weird Beat" which he produced and recorded was used on the graduation DVD.
Between the years 2005 to 2006 he did a Masters at İTÜ Dr. Erol Üçer Müzik Advanced Research Center of Engineering & Design. Özgür continues to work in Istanbul.
This composer is also in Library