ONOR BUMBUM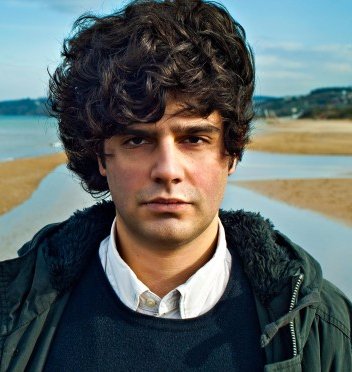 Onor Bumbum is one of the aliases of Onur Uzunismail, a singer/songwriter from Istanbul. He makes melodic electronic music using computers and various tools he builds and records.
In 2006 Onor Bumbum won a 'Special Jury Award' from the Tuborg Roxy Music Days Contest, a very unusual award for an electronic music act to get in a rock oriented contest.
He was also one 'curly' of the band '2 Curlies' -the other curly being the internationally acclaimed producer/songwriter/oud player Jean Pierre Smadj-, and released a digital album on iTunes in 2008. The duo gave several concerts in Istanbul. He also performed with internationally acclaimed musicians Talvin Singh, Eric Truffaz and Ibrahim Maalouf.
Onur composed music for several Television/web commercials, and for fashion shows. He also composed, mixed and mastered albums for Turkish artists such as, Emir Yargin and Mutlu Son.
In 2009 Onur released 'Sleeping', the first digital EP under the moniker 'Buggyboy'. The songs on the EP were composed almost entirely by using a grain sampling virtual instrument he made (Kakalak). Click on the thumbnail to watch the video.
A Red Bull Music Academy participant in 2010, Onur collaborated with musicians all over the world and played at one of World's most famous music festivals, Sonar / Barcelona.
Onur made a very sensitive MIDI drum played with hands and fingers, heavily influenced by the famous 'Hang Drum'. He named this instrument 'Bumdrum'. The demonstration video he made for Bumdrum got popular on the web and has been shared by various blogs all over the world.
In 2010, Onur released his first CD album, 'Diyorum ki' consisting of ten downtempo, electronica love songs. He toured with his band around Turkey and played in one of Turkey's biggest festivals, 'Efes Pilsen One Love Festival' as the headliner of the alternative stage. His band members are, Fehmi Alatan on Trumpets and Keys, Murat Kirkit on Guitars, Osman Konuray on drums and Duygu Demir on Cellos.
Today Onor carries on pushing the borders of creativity in music.