CAN HATİPOĞLU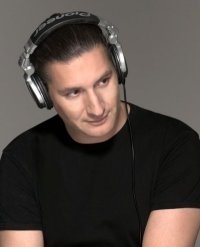 Everything started whilst Can was in high school when he burst the speaker of his parents new sound system by cranking the volume up to the maximum. On their return, he was forbidden to touch any of the equipment, but his curiousity piqued.
During the years that followed Can noticed that during the first birthday party he gave at home for his high school friends, his friends were complaining about the music he'd put on and decided that he needed to put more thought into what was played. In order to sort out this problem out he started to pay attenttion to the music that was played at parties he attended. His attention turned into a passion and with the pocket money he saved he bought second hand equipment and started making mixed cassettes for his friends, DJ'ing at parties and with a circuit he bought from the electricians began an amateur radio broadcast.
After Can graduated from high school he worked at some clubs and holiday resorts, then during univeristy worked as a DJ at Pasha, one of the top nightclubs in Istanbul at the time. During these years he also began researching the production side of music. By developing his understanding of the production of electronic music he built a home studio and started composing.
Once he graduated from university he continued to DJ at a number of different nightclubs around Istanbul and also continued to develop his production skills. In 1997, he made his initial mark on the production side by releasing two different remix's for the song "Ceylan" by the band Ayna.
As time went on he worked with some of the top Turkish singers at the time with his partner Murat Tunalı, they also wrote the music for TV shows like: "Savcı'nın Karısı", "Sevinçli Haller", "Sıla" and "Kış Masalı".
In order to move Dj'ing beynd just playing from records and CD's, Can began developing DJ performances with guest musicians. The result of these led to a group he formed with his musician pals called "Funkalaturca". Groups that followed were "Groove Gang" and "Chillalaturca" that featured Turkish instruments.