BALAMİR NAZLICA (SOAKED)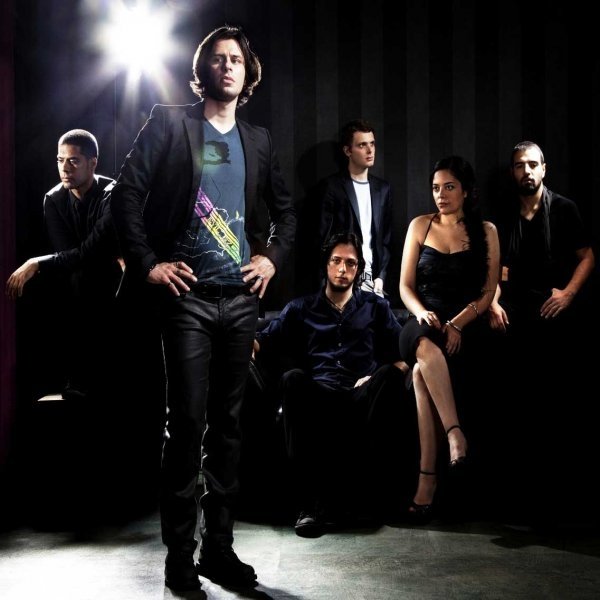 Balamir's musical jounrye began with piano at 5 years old. He studied at the Aiglon College and La Garenne in Switzerland. During his years in Switzerland he studied classical music. After a 7 year period he decided to move from classical music to blues.
He returned to Istanbul at the beginning of the 90s and began studying at the Robert College. During high school he played keyboards for the band Jerry and the Blue Ticks. During this time his interest in art also started to develop. He held his first art exhibition featuring his oil paintings. He majored in International Relations at the Istanbul Bilgi University. During his years at university he switched music with other interests for a while. He started filming short videos and drawing sketches that would later be featured in the SOAKED music videos.
Before 2003 he played keyboard for a number of different bands and during that time tried out singing for the first time with the band Cohesion. In 2003 he built a home studio and started putting the initial parts of his electronic music project together. Following a long period of sketching and music making he developed his project SOAKED with Burçak Sait Daldal between 2003 and 2007.
In 2008 he wanted to give live performances with SOAKED and so he formed a band with the members Hatice Arıcı, Emrah Akar, Yiğit Özkul, Berkay Küçükbaşlar, Deniz Kunay. In 2009, they released a digital EP called 'Into The Light' with the label Ventilation.
SOAKED released its debut album 'Aftermath' in 2011, after the release the band dissolved and Balamir continued as SOAKED a solo performer. He released the second album 'Wanted' in 2014.
Balamir continues to work on new material.