ARMAĞAN DURDAĞ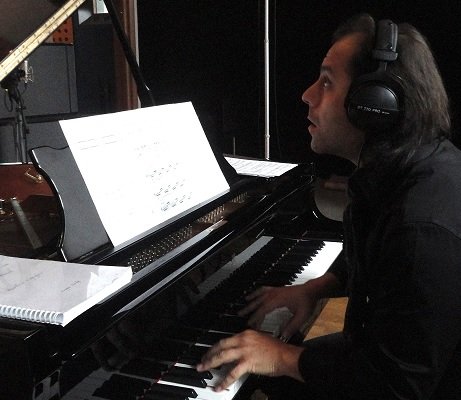 Armağan Durdağ was born in 1981, Istanbul. During both his middle and high school years he worked with Mert Bilginer on piano and music culture. After he graduated from the Eyüboğlu College he worked with Nail Yavuzoğlu on classical, jazz and modern harmony, analysis of form, orchestration and Theory of Turkish Music.
He began working with Faris Akarsu on Piano in 2004 when he began studying recording at the Istanbul Technical Universty Turkish Music State Conservatoire and graduated with a First.
In 2008 he moved to Washington DC in the States and studied at the Washington Conservatoire under Jeffrey Watson studying piano, composition and studying conducting with A.Scott Wood. While living here, in 2009 he wrote the orchestration for the jazz album "Faces & Places" by composer, pianist Fahir Atakoğlu, an album that got nominated for a Grammy.
Between 2009-2011 he won a scholarship and studied composition at the University of Memphis and completed his Masters there. While there he studied composition with Kamran Ince, conducting with Kraig Alan Williams and piano with Sam Viviano.
Apart from this he has also taken part in the masterclasses by big names such as Joseph Schwantner, Marc Mellits, Fred Lerdahl, Sophia Serghi, Christopher Trapani and Chris Brubeck.
Armağan's compositions have been performed in Turkey, U.S.A and Armenia. In May 2011, his composition Bridges of Light was premiered in Memphis conducted by himself then following that it was performed at the 2012 World Saxophone Congress.
His ensemble called "Armağan Durdağ Ensemble" continues under the project name "New Music for a New World" to blend Turkish instruments and the music of the West, often with hints of electronic music creating a very different kind of fusion.