ALPER YALÇIN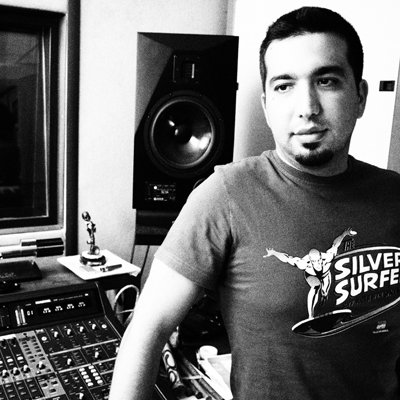 Alper Yalçın was born in 1980, Istanbul. His interaction with music began in primary school with piano lessons. During his high school years at Kadıköy Anadolu High School he turned to the guitar and played with a number of bands. Following numerous gigs during those years he had his first studio experience in 1999 with his band Liqweed.
In 2005 he majored in Urban & Enviromental Planning from the Mimar Sinan Güzel Sanatlar University. During his university years he focused on developing his recording and computer skills, then in 2006 following his graduation he took part and successfully completed the "Associate of Science in Recording Arts" course at Full Sail School of Recording Arts, earning a ProTools- Expert Certificate of Music and Post Production. Alper has also been awarded Firsts in "Recording and Mixing Music" and "Film and Post Production"
In 2007 he began working as an inhouse composer, jingle writer, producer and sound technician at Muzikotek's M.I.K.I studio. During the two years he worked at Muzikotek he composed numerous jingles and music for TV shows, he also worked as assistant producer to Dağhan Baydur. The band Nem's album "Kristalize" was also recorded by Alper in M.I.K.I and was Alper's first experience as an album producer.
In 2009, Alper formed a company called Melodrome Music Production with Yongun Keymen, where he continues to record and write music.
This composer is also in Library