MURAT ÇEKEM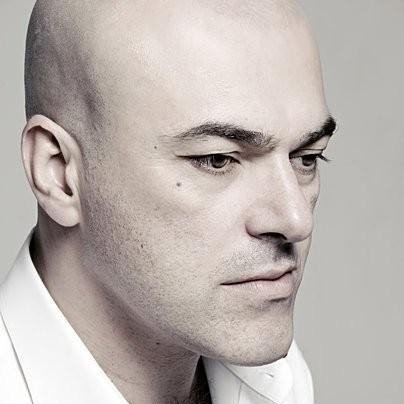 Murat Çekem was born in Adana in 1968. He entered the Galatasaray Lise in 1979 and began playing piano in the school orchestra in 1981 and by 1984 was the singer. Following a number of amateur concerts he won first place in Milliyet newspaper's music competition for best male singer, best classical arrangement and best pop arrangement in 1986.
His first professional project was in Ali Poyrazoğlu's 'Yeşil Kabare' (Green Cabaret). He played piano and sang during this production and he was accompanying names such as Müjdat Gezen, Uğur Yücel and Cem Özer.
In 1988 he joined the band Lokomotif as the singer. In addition to this he sang backing vocals for artists such as Zerrin Özer, Ayşegül Aldin, Sezen Aksu, Seyyal Taner, Aşkın Nur Yengi, Fatih Erkoç and Harun Kolçak. That same year he passed the auditions for Istanbul University's Conservatoire singing department and continued his education.
In 1991 he formed the band Mercury performing at a number of concerts and events, leading to the recording of their debut album 'Sen neyin peşindesin' in 1994. A single for the song 'Korku yakamdan düşmüyor' from that albüm was released with a video directed by Mete Özgencil.
Names like Kenan Doğulu ,Özgün, Atiye Deniz, Bengü, Özlem Tekin, Ufuk Yıldırım and Akrep Nalan have used Murat Çekem's songs in their albums. He has sung and played guitar for the albums of artists like Kenan Doğulu, Özgün, Nazan Öncel, Candan Erçetin, Haluk Levent, Işın Karaca. He has also worked with İskender Paydaş as a producer on a number of TV Shows, film music and albums.