DAĞHAN BAYDUR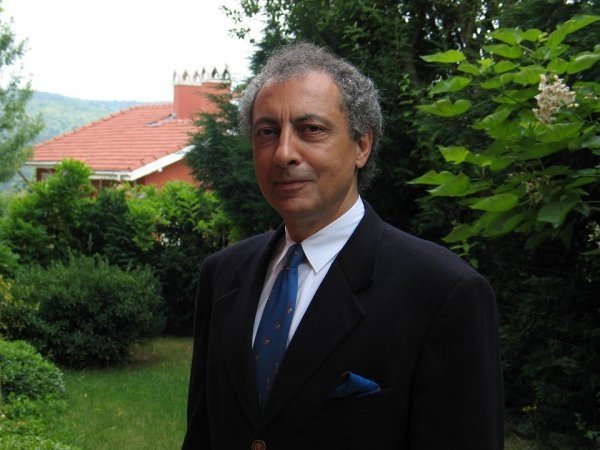 Yakup Dağhan Baydur was born on February 3rd 1949 in Istanbul. His interest in music began with the piano lessons he had at the age of 5 and the classical concerts his family took him to see every weekend at the Istanbul City Orchestra.
He studied at the Galatasaray High School for primary, middle and high school. He gave his first concert in 1963 with his band "The Young Beatles". While he was at the Galatasaray High School that educated musical names such as Barış Manço, Fikret Kızılok annd Mehmet Teoman he also managed to work with fellow student Timur Selçuk.
While he was studying Economics at university he was simultaneously working professionally with music. In 1967, he was both the DJ and manager at Istanbul's first night club, in 1970 he performed in the Turkish adaptation of the musical "Hair" directed by Engin Cezzar and Gülriz Sururi, he jammed and performed with Selçuk Başar's famous Gelişim Orchestra and Haramiler and worked on different musical creations with Emin Fındıkoğlu.
He played basketbal with Galatasaray, Denizbank and Eczacıbaşı. Following university he worked at his uncle Süheyl Gürbaşkan's Istanbul Reklam and then Eli Acıman's Manajans, writing jingles, commercials and also directing commercials. At that time because there weren't computers for recording he would have his good friends like Selçuk Başar and Onno Tunç from the Gelişim Orchestra perform them.
"Sevince", the first song he composed in 1978 featuring lyrics by Hulki Aktunç came first in the initial Turkish Eurovision song contest competition. He then went on to represent Turkey in Paris as a composer and performer. The group that was called "Nazar" featured big names such as Nilüfer, Olcayto Ahmet Tuğsuz and Ahmet's cousin Zeynep Tuğsuz. The orchestra was conducted by Onno Tunç. As they prepared for Eurovision they got the chance to work with Haldun Dormen, who choreographed the dance. This collaboration also led to Dağhan writing childrens music for a project Haldun Dormen was working on.
In 1979 he moved to England. While in England he founded Muzikotek and continued to compose music.
In the 1980s his compositions featuring Turkish flavors and his adaptations of anonymous Turkish songs were featured on albums by big Music Library companies with representatives around the world. This music was featured in films like "My Big Fat Greek Wedding" and "Frankie & Johnny" starring Al Pacino. While in London he worked with Paul Buckmaster, an important and world-renowned producer who has worked with artists such as Elton John, David Bowie and Miles Davis.
In 1986, he founded Turkey's first music publishing company Muzikotek in Istanbul. Muzikotek protects both the rights of Turkish writers as well as international catalogues. For over 30 years it has been a music provider for TV channels, film industry, advertising agencies, malls etc..
Starting in 1990, Dağhan Baydur put his energy into building the foundation for the Turkish music industry and copyright system. He worked for many years to bring MESAM the Turkish copyright society formed in 1987, up to an international standard. He also worked on the board of MESAM.
In 1999, with 50 composers and 5 big companies (including Muzikotek) he formed MSG, Turkey's second copyright society. He worked as the chairman until 2003.
Again in 1999, he put into a play a project he had had on his mind for a long time. The Beatles, who were a huge reason he chose this line of work had sparked an idea. The project "Beatles Alaturka, featuring Beatles song re-arranged with a complete Turkish feel and instruments was recorded and released as an album. The album launch took place with an epic concert. The project that was masterfully put together by Dağhan Baydur, Fuat Güner and Erdal Kızılçay saw them perform in Istanbul and in the hometown of the Beatles, Liverpool where they took part in the Beatles Festival.

The advisors to Queen Elizabeth II saw this performance and asked the DEF orchestra to perform at the Queen's 2002 Jubilee. For the performance DEF Orchestra/Beatles Alaturka performed in Liverpool while other bands and performers performed all over different parts of United Kingdom. Daghan received a letter from Queen Elizabeth II thanking them.
That same year, his composition "Türk Süiti" which he recorded at George Martin's studio LSO in London became the theme music for Ali Kırca's political chat show "Siyaset Meydanı".
Dağhan Baydur continues to push the Muzikotek composers to create brilliant and different compositions to market not only in Turkey but also internationally. His force and energy is supported by the highly qualified and interested team he has working in Muzikotek.
Dağhan Baydur most prized posessions are his wife, daughter, son, his family, friends, music, the Galatasaray community and all things beautiful in the world.
This composer is also in Publishing