ÜMİT YAŞAR OĞUZCAN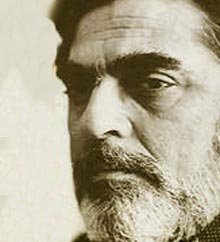 Ümit Yaşar Oğuzcan was born on August 22nd 1926 in Tarsus. His words were first published in newspapers in Eskişehir, Kocatepe and Sakarya. His poems were later published in the Istanbul, Varlık and Büyük Doğu magazines, followed by his first book 'İnsanoğlu' released in 1947.
In 1948, his second book 'Deniz Musikisi' was released and his third 'Dillere Destan' in 1954 as he began working as the Ankara İş Bank General Manager. In 1960 he became the Ankara İş Bank publications assistant manager and released his poems 'Karanlığın Gözleri, Seninle Ölmek İstiyorum' and the book 'Akıllı Maymunlar'. In 1961 he began working as a writer and publisher. By 1962 his poems, texts and interviews were being released via publications such as Hür Vatan, Hareket, Cumhuriyet, Akbaba and Yelpaze.
Numbered amongst his boks are titles such as Dolmuş, Aşkımızın Son Çarşambası, Bir Daha Ölmek, Kör Ayna, İki Kişiye Bir Dünya, Üstüme Varma İstanbul, Yeni Dünya Rekoru, Sahibini Arayan Mektuplar, Sevenler Ölmez, Çigan Gözler, Bir Gün Anlarsın, Hüzün Şarkıları, Sadrazamın Sol Kulağı, Mihribana Şiirler ve Mektuplar, Biraz Kül Biraz Duman, Taşlar ve Başlar, İnşallahla Maşallahla, Seni Sevmek, Sen Aşk Nedir Bilmezdin ve Ben Seni Sevdim mi, Toprak Olana Kadar, Aşk mıydı O, Göbek Davası, Haktan Yana. His poem collection includes Rübailer kitapları Ötesi Yok and Rübailer, Önce Sen Sonra Sen, Yalan Bitti and En Eski Yalnızlığımdır Aşk Benim.
Following his first trip to Europe he published an article in the Cumhuriyet newspaper about his adventures with the title 'The man who saw Europe'. In 1980 the Ümit Yaşar Art Gallery was opened. In 1982, Ümit Yaşar Oğuzcan celebrated his 40th year in 'Art' with 1 book, 1 exhibition, 1 special evening and also entered GÜM. His poems that were read and adored by a very wide range of fans, have also inspired contemporary composers and have been translated into English, French, Russian, Greek, German, Bulgarian, Italian, Yugoslavian, Polish, Arabic and have been included in many anthologies.