SEZEN CUMHUR ÖNAL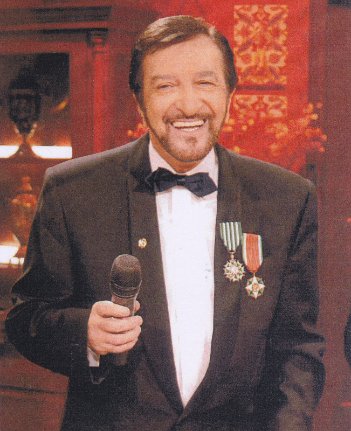 Cumhur Sezen Önal was born on October 29th 1938. At the age of 20 in 1958 he began working as a journalist and later began reporting for the Tercüman Newspaper. In 1960, he began his life as a presenter with his radio show "Among Records" on the Istanbul Province Radio.
One of his other radio shows was "World of Latin". Then from 1985 onwards he presented the legendary show "The Musical Spectrum" on TRT.
He was awarded the "Turkish Language Authority Honorary Award" for his impeccable use of Turkish. He was also awarded a Chevalier in the Order of Arts and Letters (L'Ordre Des Arts Et Des Lettres- Ordine della Stella della Solidarieta) by the French and Italian Governments.
One of his arrangements, "Aşk Eski Bir Yalan" sold 1 Million copies and 2 films were inspired by and produced for the song. The arrangement sold more than the original song. The song "Melankoli Ne Güzelsin" was the very first Turkish song to be sung by an Italian singer on a record. "Kalbim Bir Pusula" (Taka Takata), "Deli Kalbim", "Seni Bekliyorum", "Esmerler Başkadır" are only some of the many arrangements by Cumhur Sezen Önal.
Here are only a couple of the singers he has worked with; Peppino di Capri, Mina, Tony Cuchiara, Peppino Gagliardi, Elsa Quatra, Mario Zelinotti and Luigi Tenco, Johnny Hallyday, Patricia Carli, Tanju Okan, Berkant, Özdemir Erdoğan, Selçuk Ural, Ertan Anapa, Kamuran Akkor, Ayten Alpman, Füsun Önal, Rana Selçuk Alagöz, Mehmet Taneri, Yavuz Özışık, Nilüfer and Mavi Çocuklar.