SEVDİM SEVGİ SELKUŞU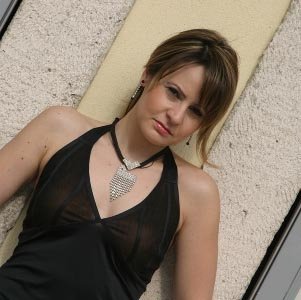 Sevdim Sevgi Selkuşu was born in Izmir, 1979. After graduating from the music department at the Izmir Anatolian School of Fine Art, Sevdim graduated with a violin degree from the Izmir Eylül University. During her high school and university education Sevdim studied violin, flute and piano.

In 1996, she entered the Yapı Kredi young person's Pop music contest with a song she had composed and written herself, she came third in the Tanju Okan voice competition. Soon after with her own song after she took part in an 'Istanbul' compilation that Muzikotek put together featuring some big names such as Özkan Uğur, Nezih Ünen, Emin Fındıkoğlu, Sadun Aksüt, Fatih Erkoç ve Zülfü Livaneli. During the years of 2002-2003 while living in Izmir Sevdim produced and presented a TV program , at the same time she was the singer for an online talk show band presented on Ege TV. Sevdim currently carries on working as a presenter on Ege TV, and is a singer in the Izmir Council's pop symphony.