SELMİ ANDAK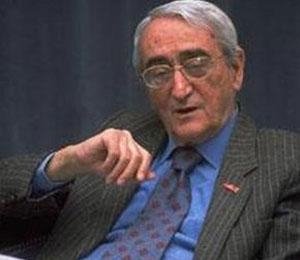 Selmi Andak was born in Izmir in 1921. After finishing Galatasaray High School, Istanbul Faculty of Law and his musical education at the Istanbul Munincipality Conservatoir he moved to Paris and studied composition at "École Normale de Musique". Apart from his work as a musician, he worked for many years as a journalist/art critic.
Selmi Andak is the name behind important songs such as Sezen Aksu's "Ben Her Bahar Aşık Olurum", Nilüfer's "Bir mevsim arıyorum", Ajda Pekkan's "Yeniden", Neco's "O Şarkıyı Henüz Yazmadım" and Nil Burak's "Güneş bir Kere Doğdu". Selmi Andak has approximately 800 compositions. The Galatasaray football clubs most famous chant, GS Club Chant featuring the line 're re re ra ra ra' was written by him.
For many years he had a column called 'Sanata Bakış' in the Cumhuriyet Newspaper. In 1998 Selmi Andak was recognised as an honorary State Artist. Sadly in 2010 he passed away.