SADİ IŞILAY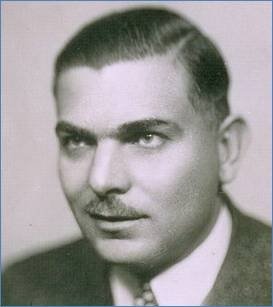 Sadi Işılay was born in Istanbul on the 3rd of February 1899. His father would play violin in a club he owned in Laleli. Sadi watched his father and other musicians and taught himself to play violin. At 8 years old he was good enough to play along with the rest of musicians in the club. At 12 he entered the Ottoman Music Association as a student. He was given private lessons by Şehzade Dr. Ziyaettin Bey. He was also given lessons of Fasıl by Tamburi Cemil Bey and Bestenigar Ziya Bey.

In 1911, he was one of the musicians that took part in Sultan Reşat's trip to Salonika that ended with a concert. Between 1922 and 1926 he did free lance work in Izmir. He then lived in Paris for 3 years. He gave many concerts in France, India, Iran, Iraq, Syria, Egypt and Cyprus.

He composed over 30 film soundtracks. In 1984, he was awarded the most successful composer with his composition "Nene Gerek" for the film "Unutulmayan Sır". He performed from time to time on the Istanbul Radio and was on the Board of the Istanbul conservatory and the Turkish Art & Music Board and was also on the Board of the TRT repertoire. Sadi Işılay passed away on the 11th of March 1969.