EMİN FINDIKOĞLU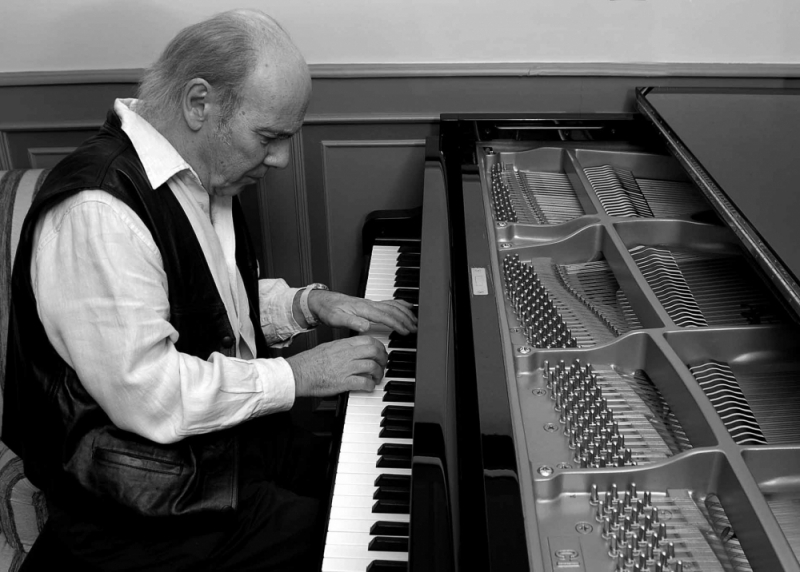 Born in Istanbul in 1940, Emin Fındıkoğlu's early musical training was on mellophone. He later studied with renowned Turkish jazz critic Cüneyt Sermet and with Arif Mardin. As a scholarship student at Berklee School of Music, Boston (1962-1966) he majored in composition-arranging, studying with, among others, Herb Pomeroy (scoring), Ray Santisi (piano), John LaPorta (improvisation), Bill Maloof (orchestration), and James Progris (counterpoint). He contributed two arrangements of Mercer Ellington tunes to Berklee LP Vol. 8 (A Tribute to Duke Ellington).

Back in Istanbul, her performed as pianist in the quartet of Swedish saxophone giant Lennart Jansson, and founded the jazz club, The Rhythm Section. In the early 1970s he played in dance music groups throughout Europe. His interest in theatre led to such posts as music director of the Istanbul production of Hair (1971) and the much-acclaimed Brecht-Cabaret (1979), a collage of songs with music by Kurt Weill and Hans Eisler.

His passion for writing for wind ensembles led to the formation of groups such as Euphony (1986) and Détente (1999), featuring the leading horn players on the Turkish jazz scene. In 1985 he founded the BİLSAK International Jazz Festival (the first of its kind in Istanbul). In 1996 he released the CD Dog Songs on Muzikotek label. At MIAM, in addition to teaching, he has formed a jazz ensemble, with a string quartet as nucleus.
This composer is also in Library