AYHAN SİCİMOĞLU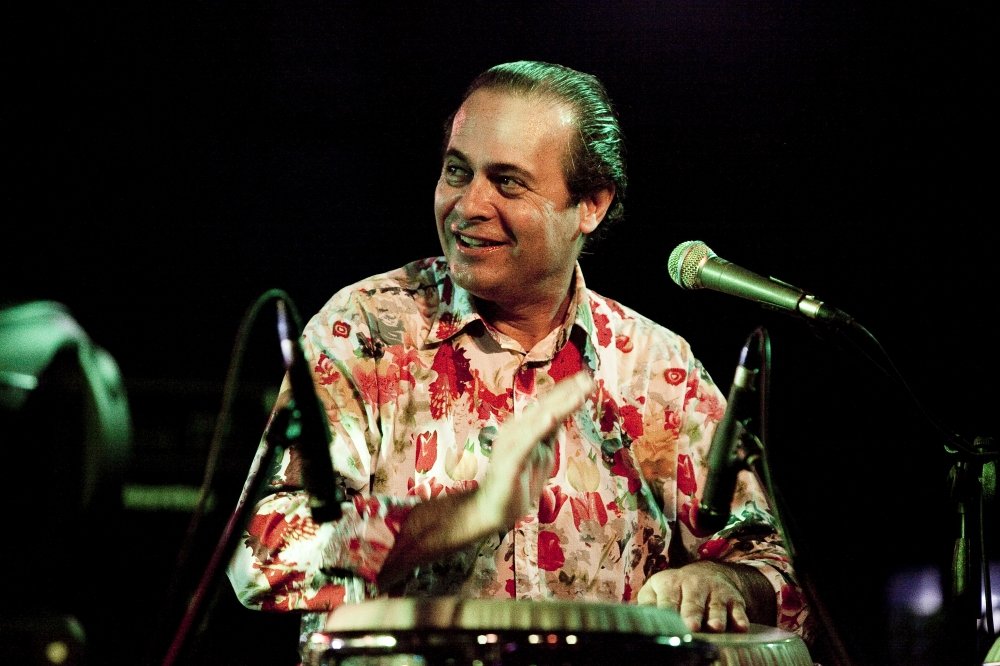 During his high school years, he was the go to guy for drumming. During his university years, the rhythm took him to Miguel Serigides in England and then had him joining the famous 'White Funk' band 'Kokomo'. Following his 'White Funk' experience he formed the band 'İpucu' with Mazhar Fuat Özkan, composing the song 'Heyecanlı'. Following Ayhan's departure this band would later become the well-known MFÖ.
Later on, he received an offer from well-known Italian drummer Toni Esposito, so he moved to Rome and for two years worked with La Banda del Sole, Bennato and Pino Daniele. During the 7 years he was in New York, music continued to be with him, as he became a regular at the Latin bars and radios. By taking part in a Johnny Rodriguez Senior Workshop downtown he managed to really become integrated in the Latin community.
He joined Boston based Berklee School of Music's World Percussion programme and North California based Humboltd State University's Explorations in Afro-Cuban Dance and Percussion programme. In Istanbul he teaches an Afro-Cuban Percussion Workshop and continues to perform with his very successful band Ayhan Sicimoğlu & Latin All Stars.
Following his return to Turkey he was asked to be a guest on a comedy radio Show 'Satmayan Plaklar' (Records that Don't Sell) on Açık Radyo and this opened up the doors to radio. Following this appearance he began his own programme called 'Latin Lover' on the same radio and 'LATINO TIME' on Radyo Oxi-gen.
In 2006 he released the album 'Friends & Family' through Doublemoon, which he said was an album of collaboration, featuring Columbian Rodrigo Rodriguez, Cuban trumpet player Amik Abdel Guerra Ling Long; Peruvian Cesar Correa, Fahir Atakoğlu, Aydın Esen, Özkan Uğur, Uğur Yücel, Mirkelam and his daughter soprano Ayşe Sicimoğlu.
Ayhan Sicimoğlu also released the album 'En Estambul' through Muzikotek in 2011 which was a huge success, featuring Esin İris, Armando Miranda, Serdar Ortaç, Sibel Tüzün, Burcu Güneş, Banu Kant, Rodrigo Rodriguez and Ayşe Sicimoğlu.
Ayhan continues to tour with his band locally and internationally.
http://www.sicimoglu.com