"AV: The Hunt" Hits Turkish Theaters
07 October 2021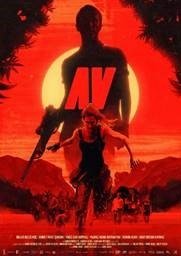 The tension-packed movie "AV: The Hunt" directed by Emre Akay and cowritten with Deniz Cuylan hit the big screen in Turkey on October 1st.theaters.
The movie revolves around a woman trying to escape four men on the hunt to kill her. In her fight for survival, she transforms from the being the prey into the predator. The cast features names such as Billur Melis Koç, Ahmet Rıfat Şungar and Yağızcan Konyalı.
"AV: The Hunt" premiered at various international movie festivals receiving the "Best Movie" award in Birmingham Cine-Excess festival, while lead actress Billur Melis Koç's performance received great praise.
We also play a small part in this awesome movie with a couple of great tracks we licensed from our own Muzikotek Music Library and Cezame Music.
The tracks feature instrumental Arabesquestyles highlighting the beautiful harmony of saz, strings and percussion. The tracks you'll hear are;
White Lies (B. Kösebalaban, Y. Vural) from our album MUZ037 Arabesque Strings and
Tea Time (J. Baril) from the album GUM7090 Around the World Vol. 1 - Middle East.
Click below to watch the teaser of the movie. Please contact us for your licensing inquiries.