IAN MACDONALD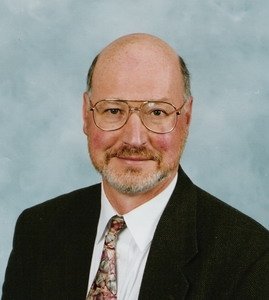 Ian MacDonald was born in Dumbarton, Scotland in 1950. In 1969, he was enrolled in the Royal Scottish Academy of Music and Drama, Glasgow, and he studied singing, piano, double-bass, and classical guitar. After graduating with Diploma in Musical Education, he received his Certificate of Education from Jordanhill College, Glasgow. He performed as singer and guitarist in various semi-professional rock groups and dance bands at this time, and he started composing and recording mostly in the rock idiom. He also sang as a bass in a successful student madrigal group as well as played double-bass in various orchestras.
In 1973, he became a music teacher in Hermitage Academy, Helensburgh. He composed many works here until 1980. These works include: a large-scale rock song-cycle, a children's cantata, an orchestral suite, a brass suite – Three Miniatures (subsequently published by Chester Music / Music Sales Ltd.), a woodwind suite, as well as choral works and various Christmas carols and instrumental music.
He moved to London in 1980. He continued to teach music part-time in a number of inner-city schools, completed a second brass suite – Sea Sketches (later published by Boosey and Hawkes Ltd.) as well as numerous demo recordings of rock material. In 1984, he became the Principal Teacher of Music at St. Columbia's High School, Clydebank. He continued to compose, perform and market his own music and also began to expand his skills into recording and production, establishing a well-equipped home recording studio in Helensburgh.

In 1995, he became a music teacher in Lomond School, Helensburgh. Meanwhile, he moved to a larger property in order to extend and upgrade his home recording studio facility to digital status. Subsequently, he produced CD recordings by various Scottish composers, chamber groups and folk musicians as well as undertook a number of commissions including music for a play, Scottish folksong and Christmas carol arrangements, backing tracks for songwriters, etc.

In 2004, he moved to smaller property in the village of Rhu and downsized his recording studio commitments with the view to concentrating more specifically on composing. Many earlier pieces have been revised and printed on computer for future publication; most specifically designed for school or amateur performance. Recent works include Christmas music for voices and orchestra, pieces for woodwind and string ensembles as well as ongoing arrangements of Scottish folk music for a variety of traditional instrumental combinations.
This composer is also in Publishing