ALİ KOCATEPE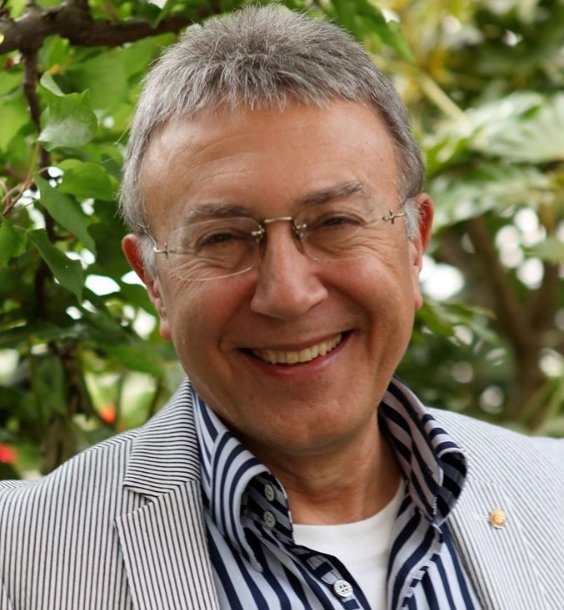 Ali Kocatepe was born in Izmir. He completed Applied Economics and Commercial studies at Ege University. In the world of music he is a composer, lyricists and producer who has released hundreds of songs and numerous albums.
He released his first album 'Böyle Yazmış Yaradan' in 1968. After he moved to Istanbul in 1973 he founded his own recording company. Akdeniz Çocukları (1973), Hey Gidi Dünya Hey (1974), Antalya'ya Koş (1974), Dostluğa Davet (1978), Melankoli (1978), Ben Sana Vurgunum (1978), Dönme Dolap (1981), Heyamola (1983), Meskenim Dağlar (1984), Çocuklar Gibi (1984), Küçük Bir Aşk Masalı (1985), Çık Hayatımdan(1990), Kordon Boyu Faytonlar (1993) and Havada Kokun Dağılmadan (2009) are some of his most popular compositions.
He has been awarded numerous awards both locally and internationally. He composed music for 2 plays 'Şen Sazın Bülbülleri' and 'Medya Medya Nereye'.
He is among some of the first TRT Producers. He has worked as a presenter for many TV programs and worked as a sports reporter. He has worked on the board of Publishing Rights Societies and worked with many civil rights committees.
He continues to perform with his wife Aysun Kocatepe, who he married in 1985. He has a daughter called İlkyaz who was born in 1990. He released a book of memoires in 2011 called 'Hey Gidi Dünya Hey'. In 2014 he celebrated 50 years in the music business with a huge musical event featuring various singers and musicians. Ali Kocatepe continues to create and perform.