BARIŞ MANÇO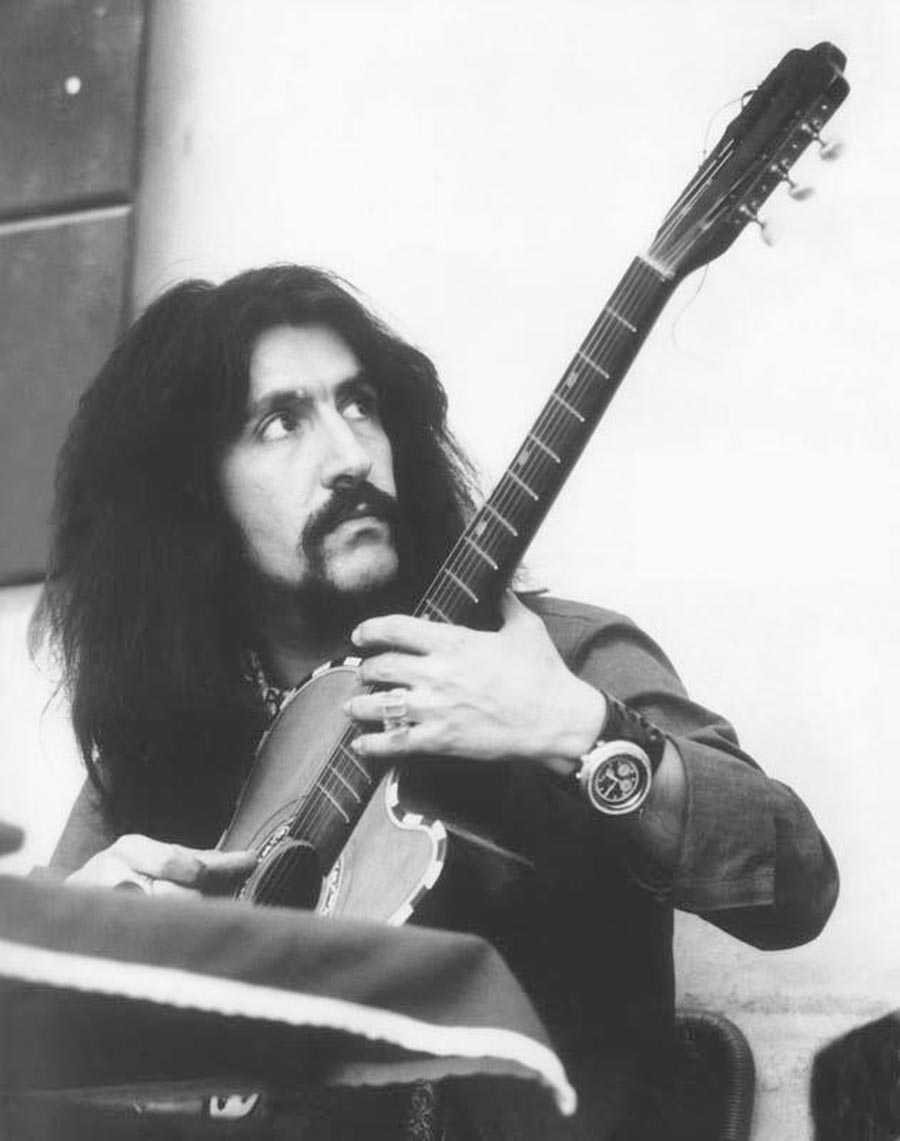 Barış Manço was the second son to İsmail Hakkı and Rikkat Uyanık, born on January 1st 1943. He gave his first concert in 1959 in the Galatasaray Lisé conference room. Barış Manço learned to play guitar on his own, but he was taught piano by his mother who was a Classical Turkish Music teacher.
In 1962 he released three 7'' records with Grafson, and with these famous twist songs of that time "Çıt Çıt Çedene" and "Dream Girl" were released. In 1963 he went to the city of Liege in Belgium to study at the Fine Arts Academy. He then released an EP of four songs from the famous French comedian Henri Salvador's label in 1964. At that time he was the first Turk to take the stage with the Franck Pourcel orchestra and the Swingle Singers at the Olympia music hall in Paris. From 1966 to 1969 he was in the bands Les Mistigris and Kaygısızlar creating a blend of psychedelic melodies and eastern music, ending up with a very original sound. In 1969 he recorded his famous 'Dağlar Dağlar' accompanied by musicians from 4 different countries; it was towards the end of the 1970's he got back with the Moğollar for a brief period.
Towards the end of 1971 he formed the band 'Kurtalan Ekspres' which would accompany him right up until his death. During this time he was awarded the Golden Record Plaque for his song 'Dağlar Dağlar'. In 1976 he signed with CBS. His album titled "Baris Mancho" (which was also released in Turkey with the name 'Nick The Chopper') was first released in Belgium and Holland and then countries including France, Morocco and the Ivory Coast.
In 1979 he was hugely successful with songs such as 'Sarı Çizmeli Mehmet Ağa', 'Gesi Bağları', 'Aynalı Kemer'. His success continued with his 1981 album 'Sözüm Meclisten Dışarı' and his 1983 album 'Estağfurullah Ne Haddimize'.
In 1988, for TRT he began working on the TV show 'Barış Manço ile 7'den 77'ye' whose sole aim was to be a documentary about the world; that would be educational and fun for all ages. He became a state artist in 1991, then went on a tour around 16 cities in Japan and released two albums.
We lost him on December 31st 1999.